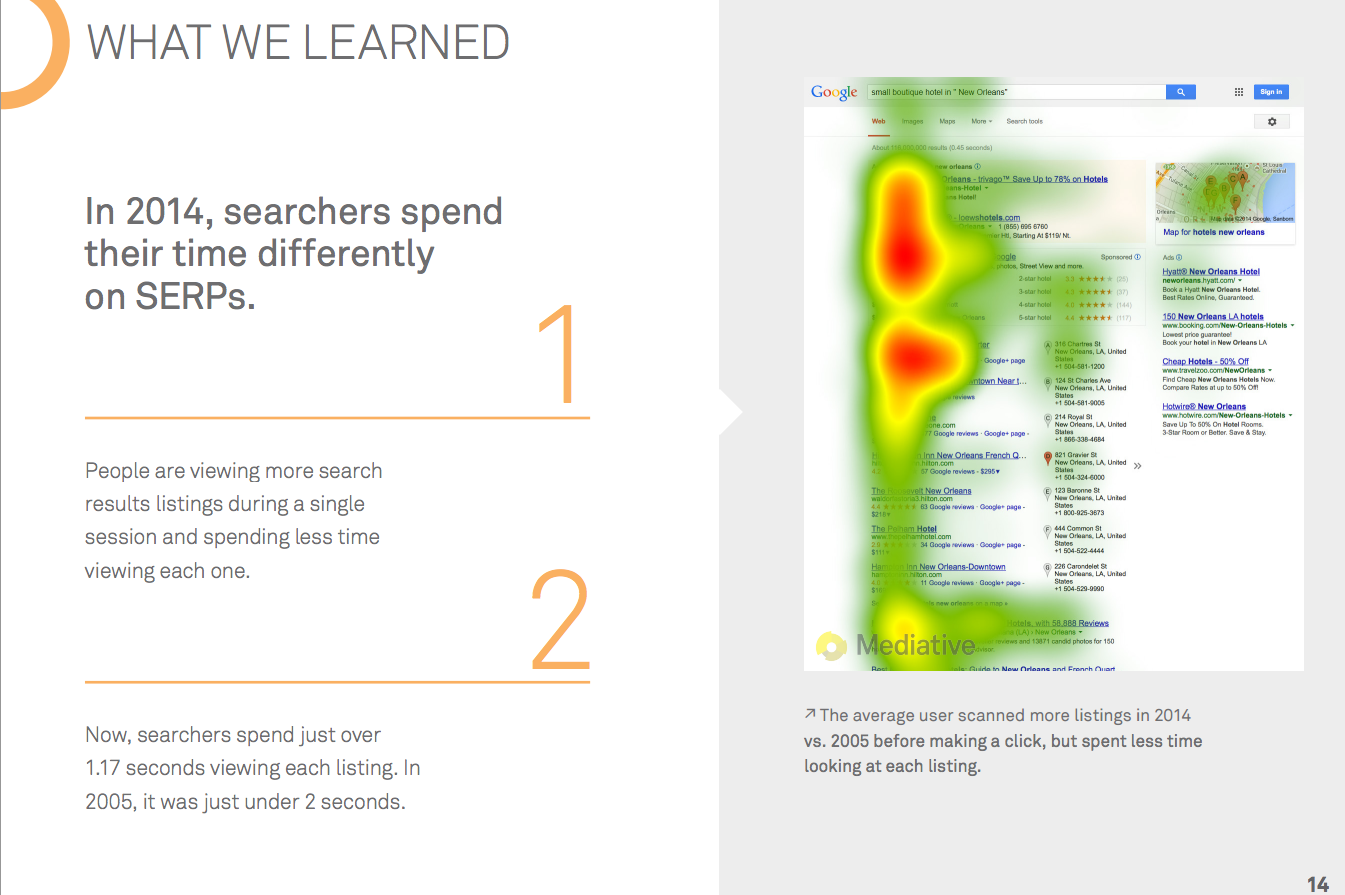 Hvis du skal læse en artikel her i Marts, så læs denne her research rapport.
http://pages.mediative.com/SERP-Research
Denne her undersøgelse er ret vild. Et eyetracking studie af folks vaner i SERPs.
For PPC people, så viser side 76, at man kan hente omkring 14 % af trafikken ved at have 1 og 2. plads hos adwords. 
Andre interessante learnings, er dette her: 
– Paid search campaigns are essential to generate brand reach and direct traffic when there's high competition for a top organic ranking.
– Structure your campaign around a competitive advantage that resonates with searchers (e.g. price, trust, convenience) and front-load this content in your ad messaging.
Kig i den når I er foran tidsplanen, for det er en tidssluger 🙂